Best Sellers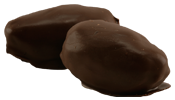 Chocolate Covered Medjools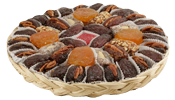 Medjool Gift Packages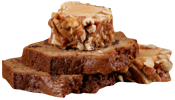 Baked & Specialty Medjool Products

You can now purchase Medjool dates online safely and securely through our state-of-the-art Web site.
We grow the Medjool Dates right here in Bard, California which has the ideal climate for growing the highest quality Medjool Dates in the World.
You can buy online Jumbo Medjool Dates, Large Medjool Dates, Extra Fancy Medjool Dates, Medjool Date Gift Packages, Chocolate Covered Medjool Dates, Stuffed Medjool Dates, Medjool Date Nut Bread, Medjool Date Butter and many other Medjool Date products!
If you have any questions or need help with your purchase, feel free to call us at 1-800-301-9349.
Plain Dates & Chocolate Covered Medjools
Baked & Specialty Medjool Products